Viking's new Attic Sprinkler Line
Viking's new attic sprinkler line allows for a more cost effective protection of attic spaces, compared to standard spray sprinklers. This new line includes V-BB (Back to Back) V-SD (Single Directional) and VK696 Upright Attic Sprinklers, which are all cULus Listed for both wet and dry pipe systems in combustible and non-combustible sloped attic spaces. They can be installed with steel or CPVC piping. These Attic Sprinklers are a glass bulb design with a temperature rating of 200°F, and are offered in either standard brass or ENT plating, for areas subject to corrosion.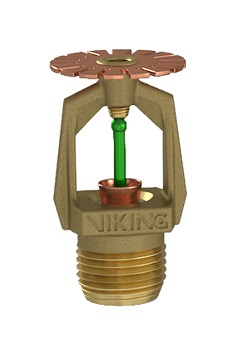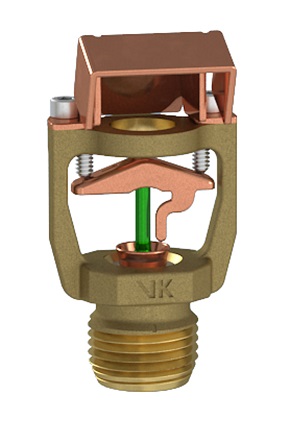 Advantages and features:
Viking attic sprinklers are UL listed for both wet and dry pipe systems, and can be installed with steel or CPVC piping (CPVC is allowed on wet pipe systems only).
Attic sprinklers are Listed for specific roof pitches, or slopes.
Up to 60ft of roof span protection (V-BB 8.0K)
Compared to using standard spray sprinklers to protect an attic, Specific Application Attic Sprinklers provide the following advantages:
- Far fewer sprinklers are required to protect attics.
- The system can be installed with fewer branch lines, saving on both the cost of the branch line piping material and installation labor.
- Less water use than standard spray sprinklers.
Further information can be found at the following link:
http://www.vikinggroupinc.com/search/node/attic